---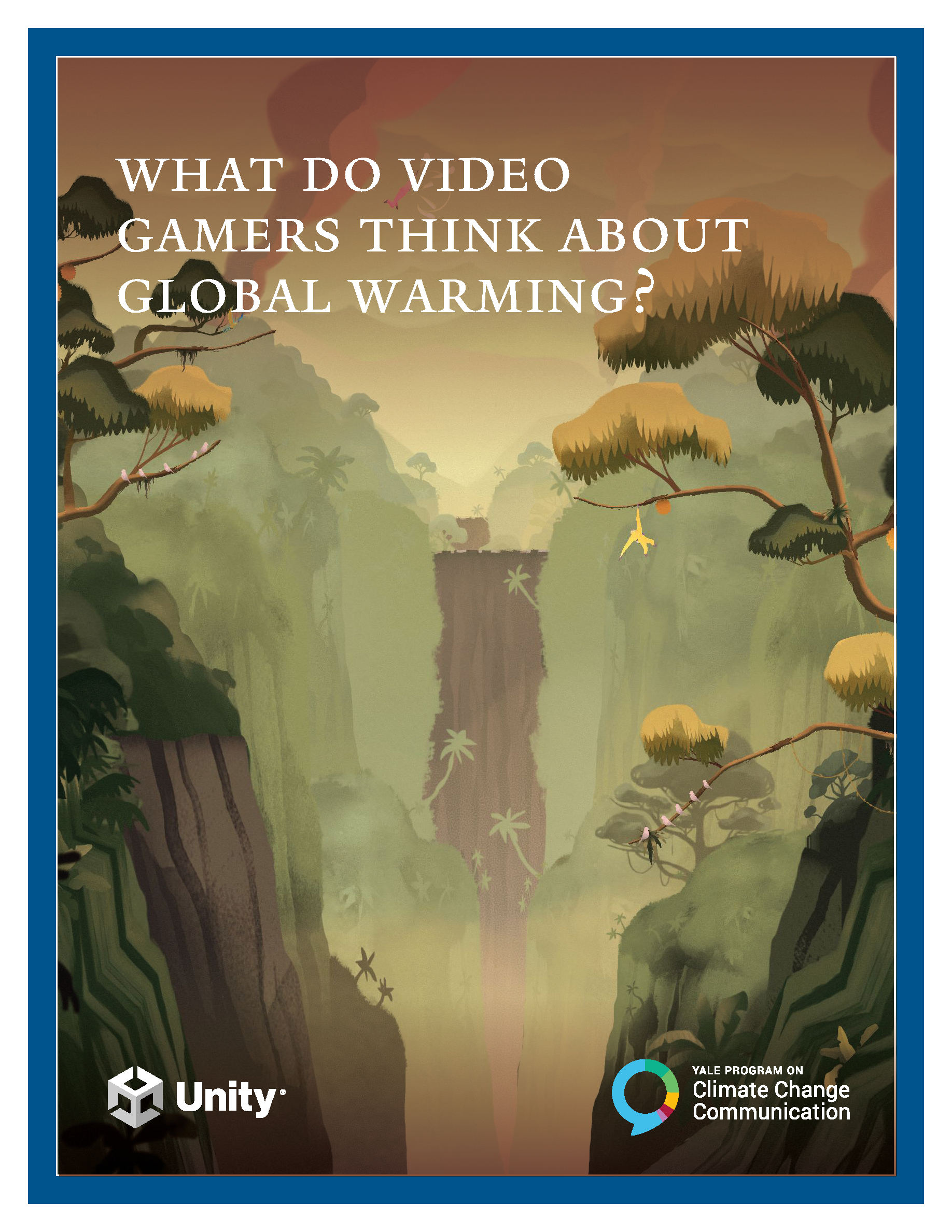 This report presents results from a national survey, conducted as a partnership between the Yale Program on Climate Change Communication and Unity (the world's leading platform for creating and operating interactive, real-time 3D (RT3D) content), investigating climate change knowledge, attitudes, policy preferences, and behavior among video game players in the United States. Interview dates: May 30 – June 7, 2022. Interviews: 2,034 U.S. adults (18+) in the United States who play video games. Funding for this research was made available through the Unity Charitable Fund at the Tides Foundation.
Video games have become one of humanity's favorite forms of entertainment, with an estimated 3 billion players worldwide. People of all ages, nationalities, genders, and socioeconomic statuses play, and it is this broad and extensive reach that creates an enormous opportunity to address climate change. Through games, players can acquire new knowledge about the climate crisis and can be empowered to take individual and collective action at any scale and in any location. Members of the broad ecosystem of game developers, climate planners, activists, and communicators are excited about the potential of the video gaming community, but don't yet understand how to best engage with it. This study helps lay a foundation for engagement that the gaming community can build on.
This research will help the video game community, including game companies, designers, programmers, journalists, and players (among others) better understand the gaming user base and identify opportunities to engage them in climate science and solutions.
Acknowledgements
Thank you to Paula Escuadra with the International Game Developers Association Climate Special Interest Group; Grant Shonkweiler with the Adrienne Arsht – Rockefeller Foundation Resilience Center at the Atlantic Council; Jerome Hagen with Microsoft; and Sebastien Dore with Ubisoft for providing their industry knowledge and perspective.
For all media and other inquiries, please email:
Yale Program on Climate Change Communication: Lisa Fernandez (lisa.fernandez@yale.edu) and Jon Ozaksut (jon.ozaksut@yale.edu)
Unity: Alivia Rasmussen (alivia@unity3d.com)
Cover image from Gibbon: Beyond the Trees by Broken Rules. Image used with permission.