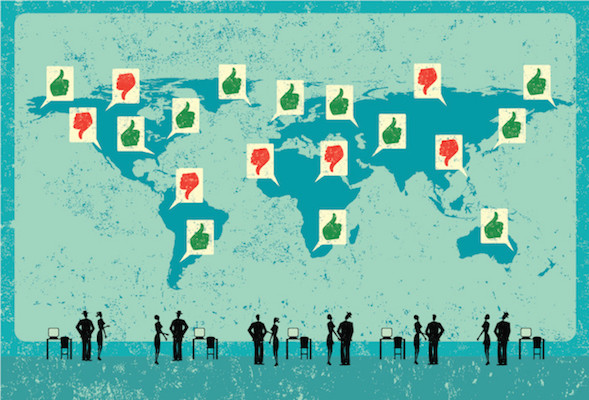 Large-scale and ongoing international collaboration is critical if environmental policies are to succeed in stemming and successfully responding to global warming. Therefore, understanding and communicating about how people outside the U.S. think about climate change is an important part of YPCCC's mission.
To that end, we have conducted a number of studies abroad, including:
The Major Emitters Project
In-depth research on public climate change knowledge, policy preferences, and barriers to behavioral change in the "dirty dozen" countries responsible for over 80% of global emissions (China, India, Brazil, UK, Japan, Germany, etc.). We have conducted national surveys in both India and China, where we performed "Six Americas"-style segmentations to enable targeted education and communication campaigns in each country.
Our researchers have collaborated with the Gallup World Poll on an annual global survey (150+ countries) that includes questions on climate change. The first results were presented at the 2009 Copenhagen Climate Summit. A 2015 article in Nature Climate Change explains some of this research, which identifies the main predictors of public climate change awareness and risk perceptions around the world.
The most recent update to CCOM finds that a majority of Canadians are seeing climate change impacts in their provinces. The maps will help decision makers understand the current state of public opinion in Canada regarding global warming and its human causes, as well as national support for carbon pricing policies such as cap and trade.
Media Use and Public Perceptions of Global Warming in India
Research in developed countries shows that the media plays an important role in informing attitudes and beliefs about global warming. In developing countries, little is known about the factors that influence opinions and engagement with the issue. Our research shows that the media also plays a critical role in India, suggesting that efforts to increase the quality and quantity of climate-related media is an effective messaging strategy.