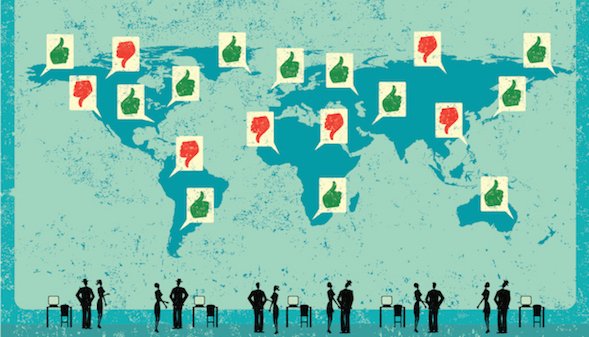 ---
In partnership with Facebook Data for Good, we conducted an international survey investigating public climate change knowledge, attitudes, policy preferences, and behavior among Facebook users in more than 30 countries and territories worldwide in February 2021 (wording varied slightly across countries and territories).
We find that, within every country or territory surveyed, there is overwhelming support for participation in the Paris Climate Agreement, ranging from 96% of respondents in Costa Rica to 74% in the United States (highlighted below for the US audience). In fact, more than half of respondents in nearly all countries and territories "strongly support" their country or territory's participation in the Agreement.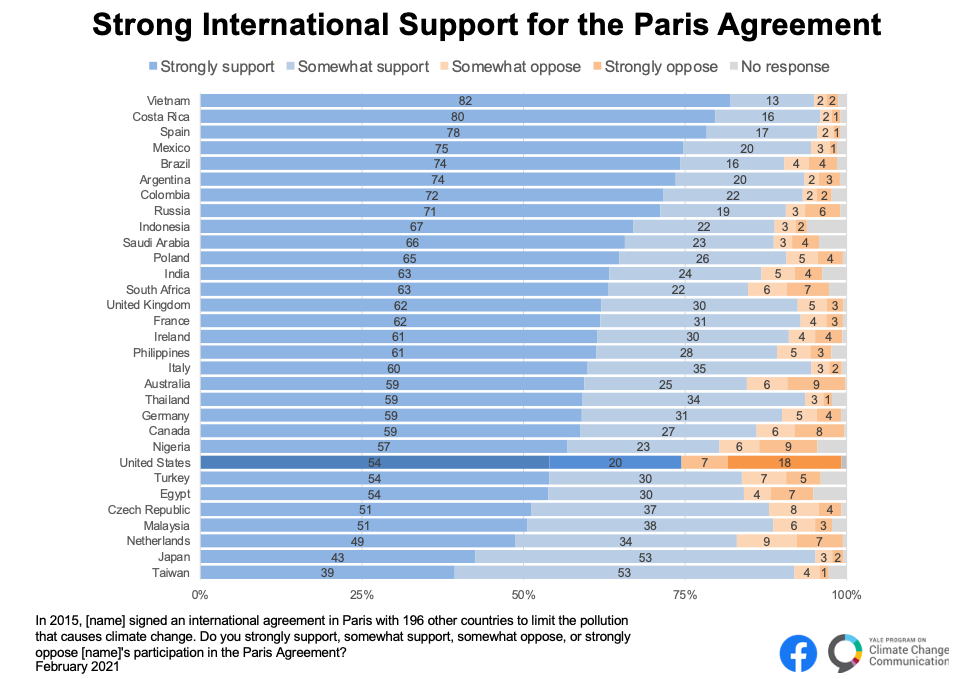 Likewise, large majorities within each country and territory say that climate change should be a "high" or "very high" priority for their own government, ranging from 91% of respondents in Mexico to 53% in Saudi Arabia. In the United States, 61% of respondents say climate change should be a "high" or "very high" priority, while only 22% say it should be a "low" priority.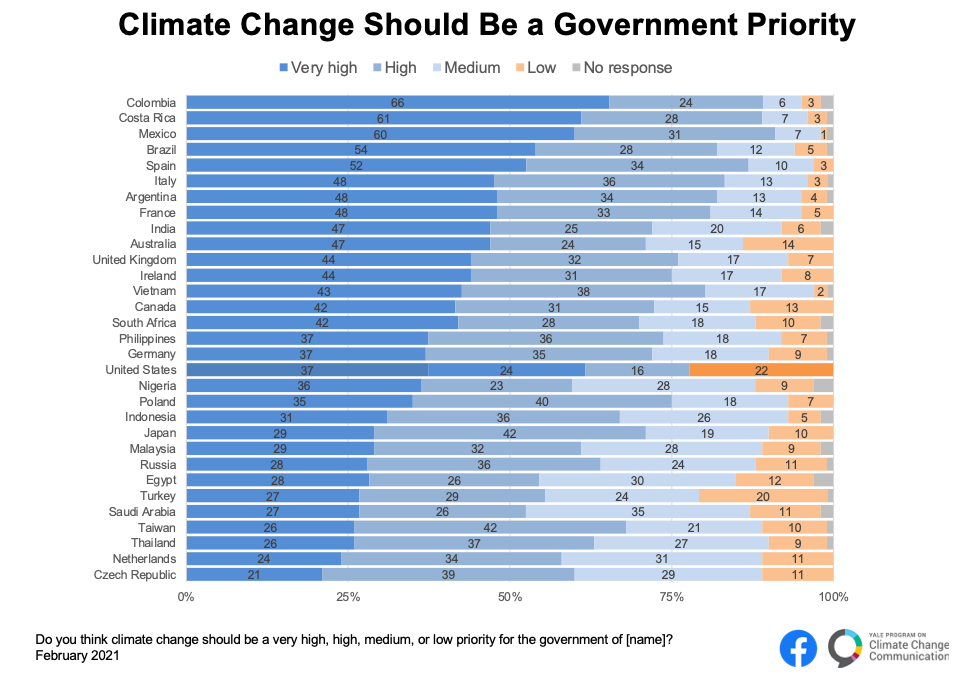 We also find that many respondents want their own governments to do more to address climate change, ranging from 89% in Colombia to 41% in Saudi Arabia, while relatively few say their government should do less. In the United States, 65% of respondents say the U.S. government should do more, while only 22% say it should do less.
Overall, we find strong public support for more national and global climate action. There are also some interesting regional differences. For example, countries in Central and South America consistently rank the highest on these measures. This aligns with research we conducted nearly a decade ago with the Gallup World Poll, finding that the public in this region of the world perceived climate change as a greater personal threat than publics in other parts of the world.