---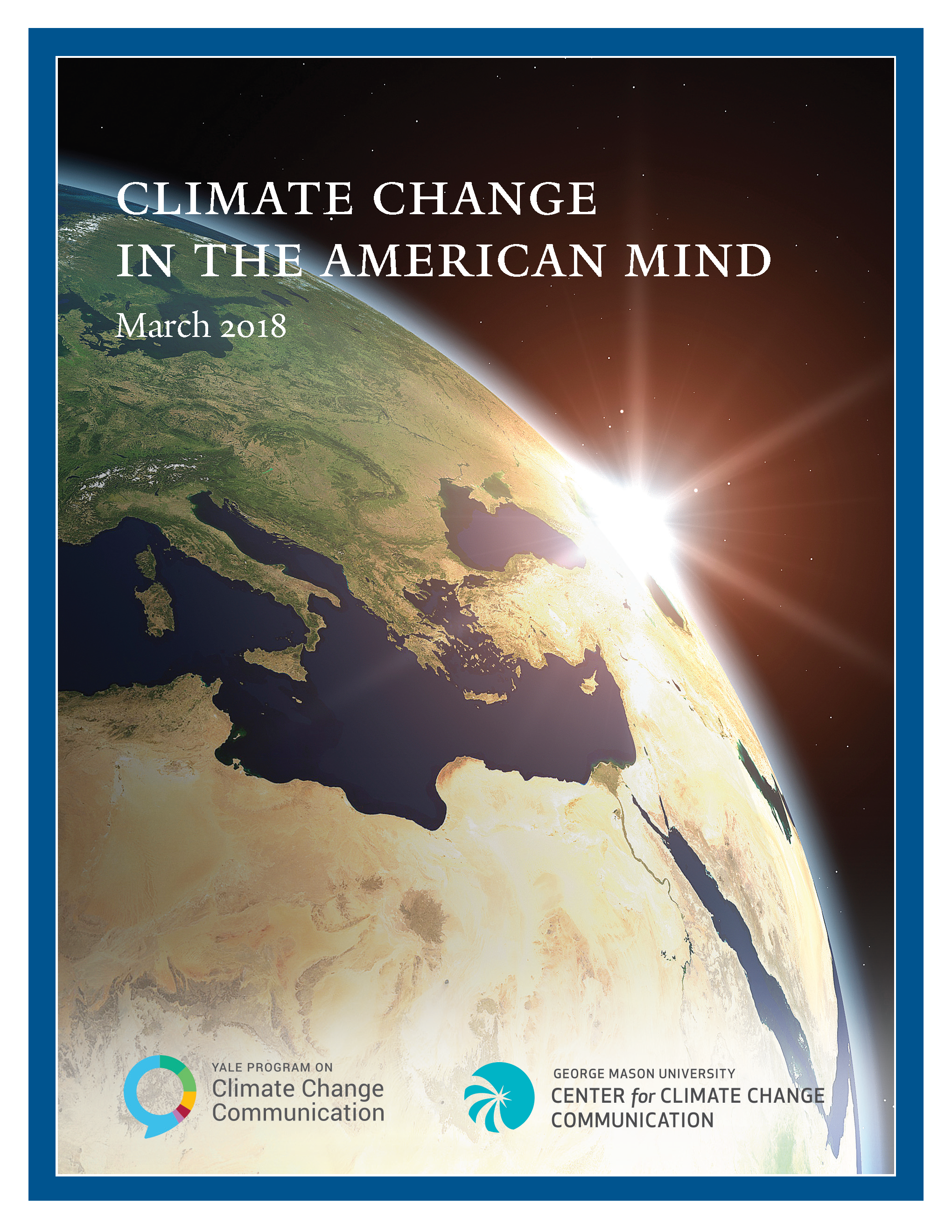 Our latest national survey finds that a large majority of Americans think global warming is happening, outnumbering those who don't by 5 to 1. Americans are also growing more certain that global warming is happening. Certainty has increased 12 percentage points in the past 3 years, with 49% of the public now "extremely" or "very sure" that global warming is happening.
The most important reasons Americans give for taking action to reduce global warming is to "provide a better life for our children and grandchildren" (24%), "prevent the destruction of most life on the planet" (16%), or "protect God's creation (12%).
This report is based on findings from a nationally representative survey – Climate Change in the American Mind – conducted by the Yale Program on Climate Change Communication (climatecommunication.yale.edu) and the George Mason University Center for Climate Change Communication (climatechangecommunication.org), Interview dates: March 7 – 24, 2018. Interviews: 1,278 Adults (18+). Average margin of error +/- 3 percentage points at the 95% confidence level.