---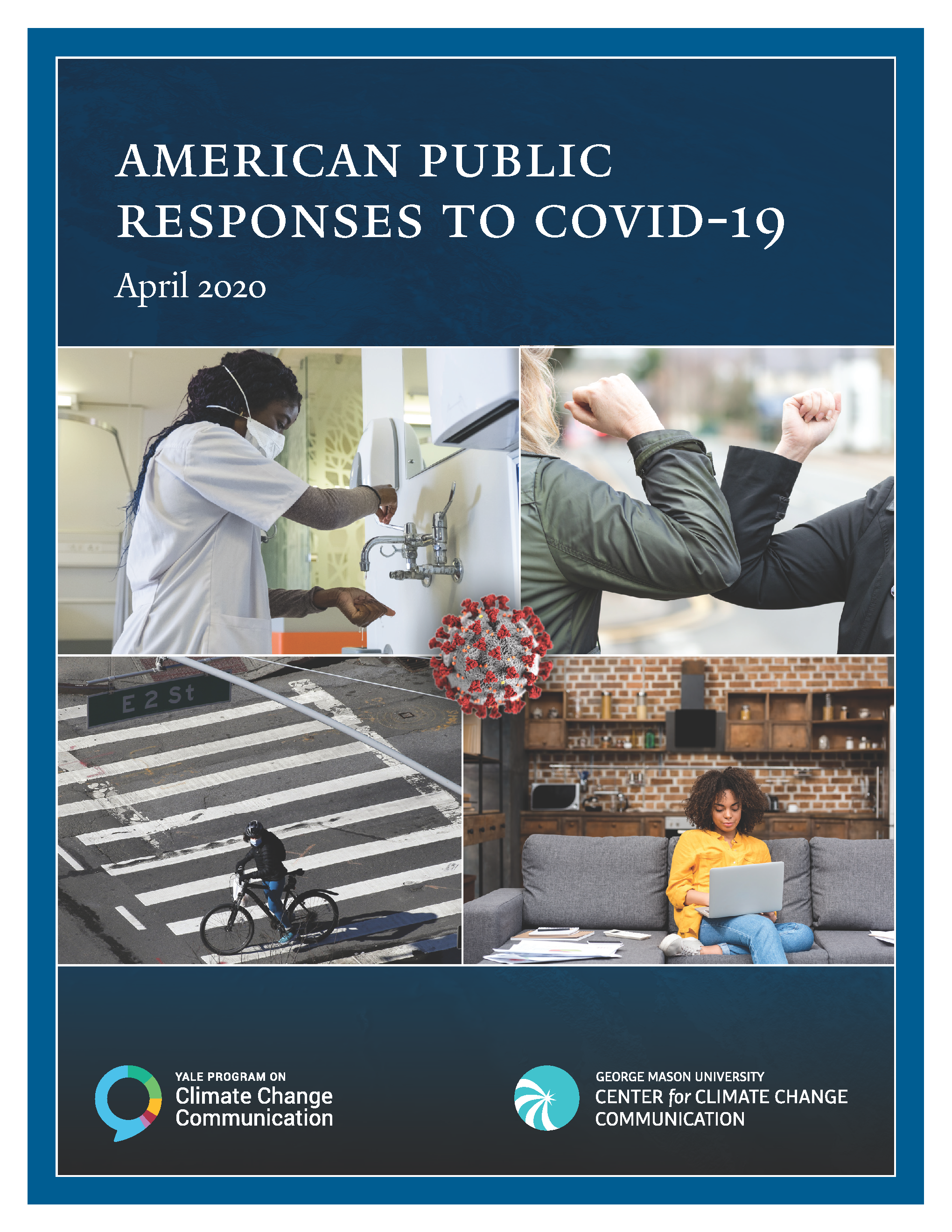 Drawing on a scientific national survey (N = 3,933; including 3,188 registered voters), this report describes Americans' coronavirus knowledge, attitudes, vulnerabilities, protective behaviors, and communication needs in an effort to inform the public health community, policymakers, and the public.
The survey was conducted by the Yale Program on Climate Change Communication (climatecommunication.yale.edu) and the George Mason University Center for Climate Change Communication (climatechangecommunication.org) and fielded by Climate Nexus Polling (climatenexus.org/polls/climate-change-polling/). Interview dates: April 3 -7, 2020. Average margin of error +/- 2 percentage points at the 95% confidence level.
The data are publicly available on the Open Science Framework.