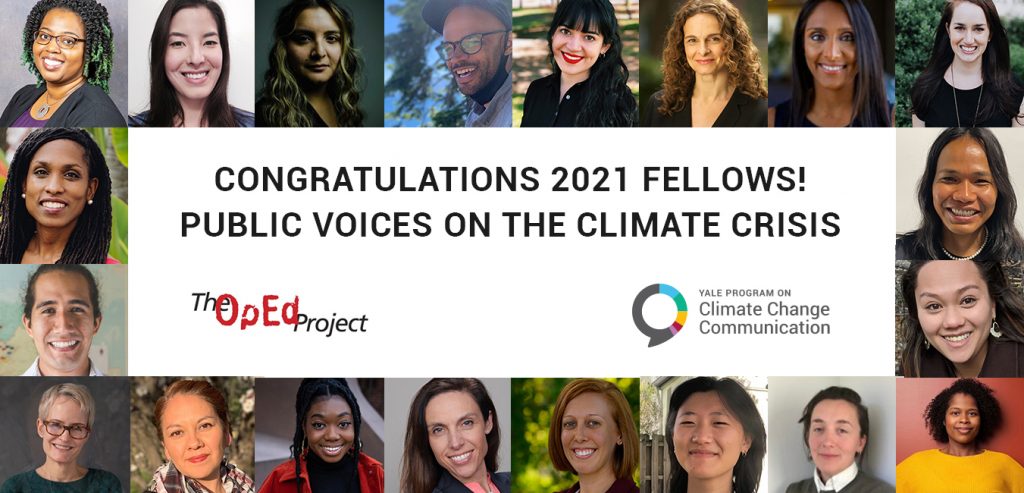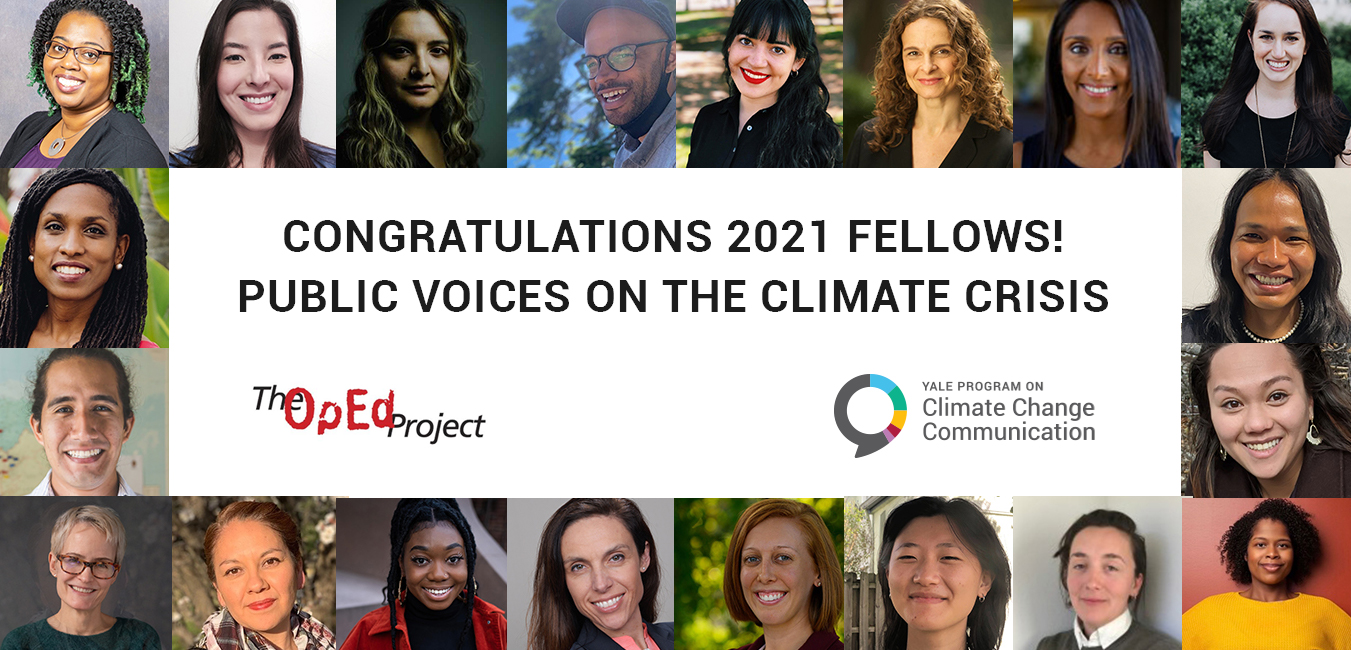 Just as we have seen with COVID-19, the climate crisis affects all of us, but its impacts are unevenly and unjustly distributed.  Those with the greatest power to mitigate and adapt to climate change often have the least incentive to do so, across geography, wealth, age, race, and gender.
There is an urgent need for new ideas from a diversity of individuals, across geography, wealth, age, race, and gender, including those most impacted by climate change. From them, we can learn new solutions and envision a more just future.
The YPCCC is delighted to continue its partnership with The OpEd Project and Senior Advisor Ann MacDougall to sponsor the Public Voices Fellowship on the Climate Crisis. This Fellowship is part of the OpEd Project's national Public Voices initiative to change who writes history. It is part of YPCCC's work to diversify and amplify the voices behind climate change action.
Today we are pleased to announce the 20 Fellows of our second cohort. They were chosen from a large and extremely competitive field, and we were gratified by the strong response to our call for applications.
The 20 fellows demonstrate high-powered thought leadership in a variety of ways, including education, community organizing, public writing, and advocacy. Some speak for a younger generation, others bring the wisdom of decades of experience. Some engage faith communities, and others advocate for vulnerable, or historically underrepresented, communities. Some are innovating new ways to justly mitigate climate change, others are giving voice to the the histories and stories of the climate movement. They all seek solutions.
Please join us in congratulating the second class of the Public Voices Fellowship on the Climate Crisis.
Alonso Alegre-Bravo
Energy Access Researcher, PhD Student at Cornell University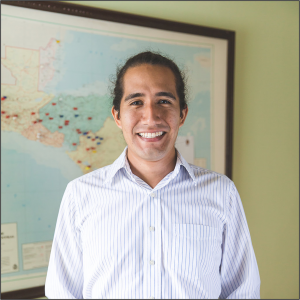 Born in Lima, Peru and raised in San Jose, Costa Rica by immigrant parents, Alonso is a second-year PhD student in environmental engineering at Cornell University and a Fulbright Foreign Scholar.
His research focuses on developing public policies to facilitate electricity access in rural communities of Latin America and the Caribbean. The aim of his research is to help decentralize energy systems by empowering rural communities to administer their own electricity based on a local renewable energy model. Before joining Cornell University, Alonso worked with the Central American NGO BUN-CA, coordinating the development of small-scale energy projects in Belize, Guatemala, Honduras, Nicaragua and Panama. During these projects, Alonso engaged more than 30 different public and private partners across the region, including international cooperation agencies, indigenous communities, public institutions, private sector, NGOs and academia. These projects aimed to increase energy access rates and lift up local economies through productive uses of energy.

He firmly believes the promotion of an energy access agenda is pivotal to tackle the climate change crisis and improve the quality of life for people living in vulnerable conditions and remote areas.
Alonso holds a M.Sc. in Sustainable Energy Development form the University of Calgary (Canada). He is a native Spanish speaker, is fluent in English and speaks French and Portuguese at an intermediate level.
Alastair Lee Bitsóí (Diné)
Owner/Public Health & Environment Writer/Journalist, Near The Water Media & Communications Group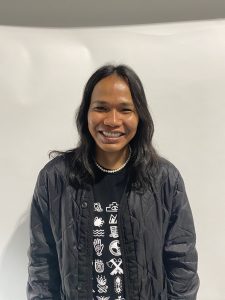 Alastair Lee Bitsóí (Diné) is a public health and environmental writer from the Navajo Nation. He is from the small community of Naschitti, which is nestled below the Chooshgai Mountains on the New Mexico-Arizona state line. Alastair has worked in various spaces over the last several years, including as an award-winning news reporter for the Navajo Times, where he continues to write as freelance; communications director for the Indigenous-led land conservation nonprofit, Utah Diné Bikéyah, which advocates for protection and restoration of Bears Ears National Monument; and is currently helping the world during this COVID-19 Pandemic with public health communication messaging under his newly launched consulting business, Near The Water Communications and Media Group. Alastair is a published contributor to two anthologies on Bears Ears with Torrey House Press, and is co-editor with Brooke Larsen of another Torrey House anthology called "New World Coming: Frontline Voices on Pandemics, Uprisings, and Climate Crisis." He also provides media and cultural sensitivity training for the media, nonprofits, for-profits, health care settings, businesses, governments, and for many other industries. He has a master's of public health degree from New York University College of Global Public Health, and is an alumnus of Gonzaga University.
Mercedes "Sadie" Blancaflor
Founder, Baole; Student, Stanford University
Mercedes "Sadie" Blancaflor, of Filipinx descent, is an undergraduate junior studying political anthropology and earth systems at Stanford University. Her interests lie in advocating for climate-displaced communities, addressing issues related to environmental public health, and developing solutions to the partisan divide on climate. She currently co-directs Baole (www.bao-le.org), an organization tackling sustainable food adoption from a cultural lens. In her other hats, she serves as board co-chair for Power Shift Network, the national reinvestment director for the College Climate Coalition, and in an official advisory role to Earth Echo International. Sadie grew up in inner-city Baltimore, and now lives in the fjords of Alaska. In the past, she  developed an internationally awarded plastic bioremediation model for the Baltimore Inner Harbor, co-founded a nationally recognized youth climate activism organization, farmed on frozen Alaskan tundra nearly 400+ miles from the nearest road system, and worked as a stager at a Michelin-star restaurant focused on utilizing sustainably sourced local produce.
Maxine Burkett
Professor of Law, William S. Richardson School of Law; Global Fellow, Woodrow Wilson International Center for Scholars; Co-Founder and Senior Advisor, Institute for Climate and Peace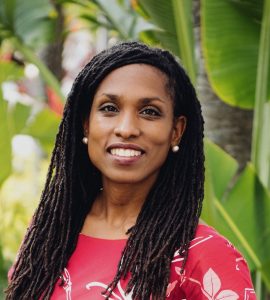 Maxine Burkett is a Professor of Law at the William S. Richardson School of Law, University of Hawai'i, and a Global Fellow at the Woodrow Wilson International Center for Scholars.  She is also a Co-Founder and Senior Advisor at the non-profit Institute for Climate and Peace. Burkett is an international expert in the law and policy of climate change, with a specific focus on climate justice, climate-induced migration, and climate change, peace, and conflict.  Her scholarly work has been cited in numerous news and policy outlets, including BBC Radio, the Carnegie Council for Ethics in International Affairs, the New York Times, the Washington Post, and Nature Climate Change.  From 2009-2012, Burkett served as the inaugural director of the Center for Island Climate Adaptation and Policy. In 2015, Burkett was appointed to the Federal Advisory Committee for the Sustained National Climate Assessment and served until it was ultimately disbanded in 2017. Currently, she is a Co-Rapporteur for the International Law Association's Committee on International Law and Sea Level Rise. She is also a member scholar of the Center for Progressive Reform, the Lancet Commission for Reparations and Redistributive Justice, and the American Law Institute. She serves on the boards of the The Climate Museum, ELAW, Elemental Excelerator, the Global Greengrants Fund, and Our Children's Trust. Prof. Burkett received her B.A. from Williams College, which awarded her the Bicentennial Medal for Distinguished Achievement in 2016, and Exeter College, Oxford University. She received her J.D. from Berkeley Law, University of California, and served as a law clerk for The Honorable Susan Illston of the United States District Court, Northern District of California.
Rev. Dallas Conyers
JEDI Manager, Southeast Climate and Energy Network; Founder, Healthy 4 Purpose LLC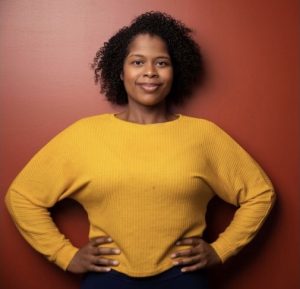 Dallas Conyers is a community health activist. Her work is centered in helping people be able to live out their creation purpose, with a healthy body, in a healthy environment. 
She leads intersectional conversations, workshops and panels on topics that include the intersection of Health, Faith, Justice, Politics, Climate, Equity and Racism. She is an avid presenter at events as well, who uses yogic practices to ground large audiences, and helps participants find commonalities by focusing on areas of intersection while championing differences in a constructive manner. Her work in Justice, Equity, Diversity, and Inclusion (JEDI) focuses on making JEDI principles systemically actionable in social, organizational, managerial, and corporate cultures. 
Dallas is the JEDI Manager for the Southeast Climate and Energy Network (SCEN). She sits on the Board of Directors for the US Climate Action Network,  is the Chair of the JEDI committee at USCAN, and Coordinator of the Southeast Faith Leaders Network ( SFLN). 
She is also a Preacher, Writer, and Body Restoration Specialist, certified Sustainable Agriculturalist, Permaculturalist, Beekeeper, Internationally Certified Yoga/Pranayama/Meditation Instructor, and Licensed Nurseryman.
Sadie Frank, MDP
Policy Fellow, Center for Climate and Energy Solutions
Sadie Frank is a Policy Fellow at the Center for Climate and Energy Solutions where she focuses on finance and climate risk disclosure. Most recently, she worked as Project Manager and Research Assistant at the Brookings Institution on the Markets at Risk project, where she studied the threats that the physical risks of climate change pose to financial markets. That work explored the intersections of municipal finance, federal disaster policy, and the emerging landscape of climate risk analytics. Prior to Brookings, she worked in entrepreneurship, strategic management, and research with organizations including the American Civil Liberties Union (ACLU), the Climate Readiness Institute, the Center for Law, Energy and the Environment at the UC Berkeley School of Law, and University of Vienna. From 2018 – 2020, she incubated and launched besora, a startup whose mission was to break down information asymmetries across the global climate adaptation community using emerging technology.
She holds a Masters in Development Practice from the University of California Berkeley, where she focused on climate policy and innovation, and a Bachelor of Arts from the University of Washington in Geography. Her professional interests focus on the intersection of climate risk analysis, strategic innovation and climate justice.
She spent 10 years as a chef, butcher, and punk rock musician.
Alice Liu
Climate justice organizer, West Street Recovery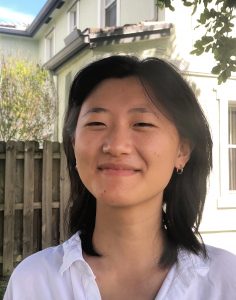 Alice Liu organizes for climate justice and disaster resilience in Houston, Texas. She works for West Street Recovery, a horizontally organized grassroots group formed after Hurricane Harvey. West Street works alongside flood survivors in northeast Houston using rebuild and recovery efforts after climate disasters to build long-term community power. The group operates with the understanding that climate justice depends on a large-scale shift in society's material distribution of resources and decision-making capacity into frontline, low-income Black and Brown neighborhoods.
As an undergraduate at Houston's Rice University, Alice founded the Rice Climate Alliance, which is currently leading an intersectional campaign demanding Rice divest from fossil fuel corporations, private prisons and displacing developers. Experiencing Hurricane Harvey's uneven devastation on already disadvantaged communities pushed Alice towards environmental justice, and eventually to lead a disaster recovery initiative in low-income Greenspoint and East Aldine. As the COVID pandemic surged in Texas, Alice worked for the Gulf Coast Area Labor Federation to fight for worker's rights on the frontlines. She supported campaigns including Houston Teacher Unions' battle for collective bargaining rights, Kroger workers' strike negotiation for hazard pay and health care, and an anti-eviction tenants rights program.  
Through her organizing and writing Alice hopes to bring together frontline communities, industry laborers, and climate and racial justice activists.  The fight for a safe and livable environment must start at the local level, led by those who are most impacted by present and future climate catastrophe.
Jena Lococo, P.E.
Policy Analyst, ClearPath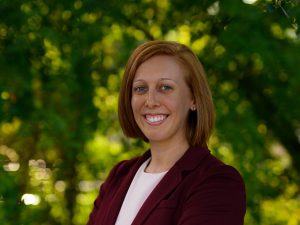 Jena Lococo is a sustainability advocate who is not afraid to challenge the way things have always been done. Taking an unconventional career path for an environmentalist, Jena was inspired to join the oil and gas industry after college, knowing she could have a larger impact working from within the sector than demanding change from the outside. Jena worked as an environmental engineer for 5 years with ExxonMobil supporting small to major energy projects with reducing their environmental footprint and identifying emission reduction opportunities. Her career has taken her around the globe, from LaBarge, Wyoming to Georgetown, Guyana, which has given her an appreciation and perspective on the challenge of meeting the needs of society while reducing environmental impacts.
Inspired by her passion for clean energy and utilizing technology to reduce the impacts of climate change, Jena recently made the career switch to environmental policy. Jena currently works as a Policy Analyst at ClearPath, an organization whose mission is to develop and advance policies that accelerate clean energy and industrial innovation. Jena works across ClearPath's clean energy technology portfolio with a focus on carbon capture, utilization, and storage, Environmental Protection Agency (EPA) regulations, and regulatory reforms that can accelerate technology deployment.
Jena holds Bachelor's and Master's Degrees in Environmental Engineering from the University of Florida as well as a Professional Engineering license in Environmental Engineering. 
Deb Loomis
Environmental Attorney, Department of the Navy; Co-Founder, The Provenance Co.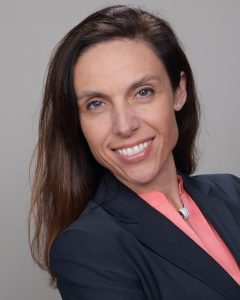 Deb began her career as one of the early women onboard U.S. combatant ships, deploying to the Persian Gulf and in the Atlantic and Pacific Oceans, and serving as a Navy liaison to the U.S. Senate.
She attended Georgetown Law and then returned to the Navy as a JAG. She advised several four-star admirals, and later specialized in environmental law, working within DoD and across federal agencies on projects spanning the Arctic to Guam, culminating in a position working for the Assistant Secretary of the Navy for Energy, Installations and Environment.
Deb has been working on climate change for many years. She understands that climate is a critical security threat and is committed to DoD leading on climate solutions. She was a co-author of the World Climate Security Report 2020 which was unveiled at the Munich Security Conference. She also co-authored the Climate 21 Project's report on what actions DoD should take on climate change. 
In addition to her federal service, Deb co-founded The Provenance Co., a start-up that is restoring the U.S. tallgrass prairie using regenerative agricultural practices. Provenance is healing soils that have been devastated by industrial agriculture, while sequestering carbon, and giving hope to rural communities.
In her adopted city of Washington, D.C., Deb was appointed a D.C. Sustainability Ambassador in 2017, has worked with local non-profits committed to eliminating food waste and providing access to healthy food, and was recently appointed by the mayor to serve on the Board of DC's Green Bank.
Nyiesha Grethel Mallett
Climate Justice Youth Organizer, UPROSE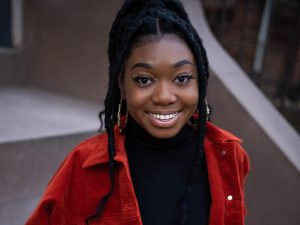 Nyiesha Grethel Mallett, born and raised in Brooklyn NY, is a 20-year-old artist and Climate Justice youth Leader/Organizer at UPROSE Brooklyn. She is currently a sophomore at the Cooper Union School of the Arts. Her mother was born on the island of Grenada, so she understands the massive effect climate change has on Caribbean countries of color like Puerto Rico and Grenada. These islands contribute the least to climate change but experience the brunt of the crisis. Nyiesha Joined UPROSE in 2015 at the age of 14 not knowing anything about climate change. Through UPROSE she rose to leadership and gained opportunities to speak at events such as the People's Climate March in DC 2017, COP 25 in Madrid Spain 2019, and the RWJF sharing knowledge conference. She has been featured on Teen Vogue, BET, Now This and Newsweek for 2019 CJYS. She has also organized three Climate Justice Youth Summits and a Youth Justice Leadership Training. Recently she has been recognized as one of Grist Magazine's 50 Fixers. Nyiesha solidified her love for social, political and climate/environmental justice by exercising her voice and through her art practice. Her artwork speaks to her Grenadian and African American background and experience of growing up in Brooklyn, New York. She focuses mainly on the shared cultural links and experiences between Caribbean, African and African American cultures, while trying to point out the disadvantages black and brown bodies face under climate change and a system that was built to oppress those very bodies.
Amelia Marchand
Adjunct Faculty, Wenatchee Valley College; Program Director, CCT Environmental Trust Department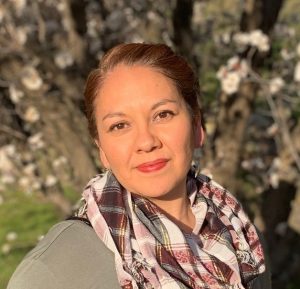 A citizen of the Colville Confederated Tribes (CCT), Amelia's lineage is Okanogan, Moses-Columbia, Arrow Lakes, Palus and Chief Joseph Band of Nez Perce. An alumna of Presidential Classroom and the Ronald E. McNair Scholars Program, Amelia has a BA in anthropology from Eastern Washington University and an MA in environmental law and policy from Vermont Law School.  She volunteers as a board member for the Center for World Indigenous Studies, Conservation Northwest, Nez Perce Wallowa Homeland, and serves on the Women in Conservation Leadership Advisory Council for the National Wildlife Federation.  Amelia is a wife, daughter and granddaughter of US Army veterans, and a descendant of survivors of US prisoners of war, the US boarding school system, and the US relocation program for American Indians.  Her personal experiences and family history have increased her passion for Indigenous rights, environmental justice, and implementing socially equitable solutions for climate change adaptation and mitigation that not only honor values of community and reciprocity, but also heal wounds from intergenerational trauma and institutional colonialism. She believes that the cultural wisdom of indigenous peoples can help inform widespread social healing today and that together, we can create a future that is healthier, happier, and safer by addressing climate and environmental justice. Throughout her professional career, Amelia has been the first woman and the first Indigenous person to serve in four CCT government positions.  She currently works as the Program Director for the CCT Environmental Trust Department and is a part-time instructor for Wenatchee Valley College.
Miranda Massie
Director, The Climate Museum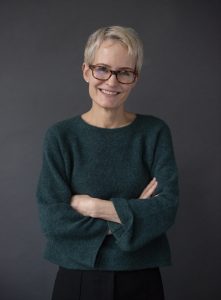 Miranda Massie is the director and founder of NYC's Climate Museum, which has the mission to inspire action on the climate crisis with programming across the arts and sciences that deepens understanding, builds connections, and advances just solutions. The Museum's goal is to encourage broad civic engagement, so that the public is empowered and prepared to take action on the climate emergency rather than feeling outscaled by the magnitude of its devastating consequences. 
In 2014, Miranda left a career in social justice law to lay the groundwork for the Museum, launching its breakout year of public programming in 2018. The Museum's work has included an NYC-wide art installation, the innovative five-month exhibition Taking Action, youth performance and education programs, science education, and much more. In the Museum's shift to virtual programming during the pandemic, Miranda has led her team in developing new climate advocacy tools and creating online programs to provide diverse constituencies with opportunities to explore a range of climate subjects, to connect, and to take action. She hosts the monthly panel series Talking Climate on themes at the intersection of climate and inequality.
Miranda's numerous guest teaching engagements include the Masters programs in Climate and Society at Columbia University, Interaction Design at the School of Visual Arts, Museum Studies at NYU, and Architecture at RISD.  
Miranda is active within several emergent coalitions focused on climate-oriented work within cultural institutions. She speaks frequently on the need for a cultural shift toward civic action on the climate emergency.
Dr. Jessica Moerman
Senior Director for Science and Policy at the Evangelical Environmental Network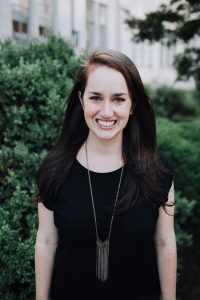 Jessica Moerman, Ph.D., is a climate and environmental scientist, church co-founder, educator, and advocate. Jessica is the Senior Director for Science and Policy at the Evangelical Environmental Network (EEN), the largest evangelical group in the nation with the ministry to care for God's creation, engaging over 3 million Christians in climate action over the last five years. Prior to joining EEN, Jessica served as a AAAS Science and Technology Policy Fellow at the U.S. Department of Energy's Office of Science. Jessica received her Ph.D. in Earth and Atmospheric Sciences from the Georgia Institute of Technology and has held research positions at the John Hopkins University, University of Michigan, and the Smithsonian National Museum of Natural History, where she researched how climate changed throughout Earth's history. She has received numerous nationally competitive research awards, including the National Science Foundation (NSF) Graduate Research Fellowship and NSF Postdoctoral Research Fellowship. She has appeared on the NBC TODAY Show, Christian Broadcasting Network, Newsmax, and nationally syndicated Christian talk radio and been featured in the Washington Post and Christianity Today, speaking about climate change, the clean energy transition, environmental stewardship, and the intersection of science and faith. Jessica is passionate about leading Christians, conservatives, and church communities towards positive solutions to safeguard our cities, neighborhoods, and the next generation from the effects of a warming world.
Neha Pathak, MD, DipABLM
Medical Editor and Writer, WebMD/Medscape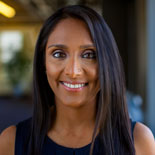 Neha Pathak is a medical editor and writer for WebMD and Medscape.  She is an honors graduate of Harvard College and Weill Medical College of Cornell University and is board certified in both internal medicine and lifestyle medicine.
She was trained through the Climate Reality Leadership Corps and completed her certificate in climate change and health communication from the Yale School of Public Health. She is a founding member of Georgia Clinicians for Climate Action (GCCA) and on the board of directors for Georgia Interfaith Power and Light (GIPL), a non-profit that engages communities of faith in environmental stewardship. She also serves on the board of directors for the American College of Lifestyle Medicine, where she is Co-chair of the Global Sustainability Committee.
She works to educate healthcare professionals and the public about the health impacts of climate change and environmental pollution. She is also passionate about exploring the benefits of lifestyle medicine to protect not only individual health, but also improve community and planetary health.
Rabbi Jennie Rosenn
Founder & CEO, Dayenu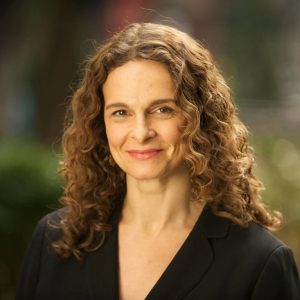 Rabbi Jennie Rosenn is the Founder & CEO of Dayenu, a new organization mobilizing the American Jewish community to confront the climate crisis with spiritual audacity and bold political action. Rabbi Rosenn has spent more than two decades leading Jewish non-profit organizations, advocating for social change and creating dynamic new initiatives at the heart of the Jewish social justice movement. Before founding Dayenu, she served as vice president for community engagement at HIAS, where she built a robust Jewish movement responding to the global refugee crisis.
Prior to serving at HIAS, Rabbi Rosenn spent nearly a decade growing the Jewish social justice movement as the director of the Jewish Life and Values Program at the Nathan Cummings Foundation. There she built the Jewish Social Justice Roundtable and the Selah Leadership Training Program, while spearheading initiatives to cultivate the environmental movement and women as agents of change in Israel.
Rabbi Rosenn has also served as rabbi at Columbia/Barnard Hillel, a founding board member of AVODAH: The Jewish Service Corps and Repair the World, and on the boards of the Jewish Funders Network and New York Jobs with Justice. Rabbi Rosenn was ordained by Hebrew Union College-Jewish Institute of Religion where she was a Wexner Graduate Fellow. She has twice been named one of the Forward's 50 most influential Jews in America. Rabbi Rosenn lives in New York City with her husband, Rabbi David Rosenn, and their two sons.
Vanessa Suarez
Senior Policy Advisor, Carbon180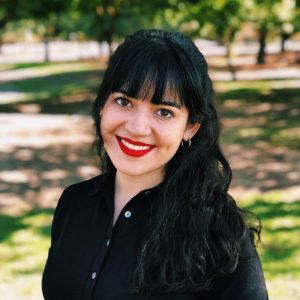 Vanessa Suarez is passionate about championing equitable, science-driven, and ambitious climate solutions. She brings this passion to life through her role as a senior policy advisor with Carbon180, where she works on US federal policy across land- and technology-based carbon removal solutions, with an emphasis on environmental justice. Prior to her work with Carbon180, Vanessa advocated for equitable climate and workforce policies in California alongside frontline communities with Brightline Defense, and supported her hometown of Fresno and its residents during her work with State Senator Andy Vidak. 
Vanessa holds a B.S. in conservation and resource studies from UC Berkeley with a concentration in climate change strategy. During her time at UC Berkeley, she audited the UC Berkeley Law School's Environmental Law Clinic under Claudia Polsky, and completed an undergraduate thesis in Whendee Silver's lab on the impacts of compost amendments on annual net primary productivity in working rangeland systems across California. 
Vanessa is a proud first-generation Latina-American, daughter to Mexican and Colombian immigrant parents. She was raised in the Central Valley of California.
Mila Turner
Educator and Researcher, Florida A&M University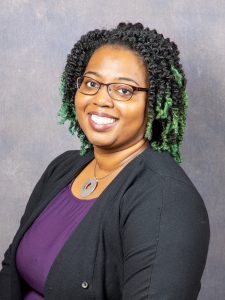 Dr. Mila Turner, an environmental sociologist, is an assistant professor at Florida A&M University. Her primary research specialization is environmental justice and involves the study of historical and present-day environmental disparities as well as the varying impacts of climate change, "natural" disasters, and human-produced hazards on diverse populations. Throughout her career in academia, Mila has worked with scientists and researchers across disciplines and organizations including the National Oceanic and Atmospheric Administration (NOAA).
Mila's commitment to environmental justice began with her involvement on a natural hazards research team as an undergraduate student at Howard University. Later she learned to combine her scholarship with her personal agency by joining the HBCU Climate Change Initiative and the National Black Environmental Justice Network at the People's Climate March in New York City in 2014. She has participated in various climate and environmental (justice) movement activities since then, and they are highlighted in the courses she teaches on social movements, strategies of community development, and demography. Additionally, Mila developed her university's first social science course on "Environmental Inequality and Justice" in 2019 to critically investigate the relationships between social inequalities and the distribution of environmental hazards in society along dimensions of power including social class, gender, and race.
As an agent of social change, Mila is also a member of regional and national professional associations including the American Sociological Association, Association of Black Sociologists, and the Popular Culture Association.
Johana Vicente 
National Director, Chispa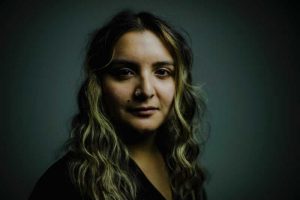 Johana Vicente is a proud Ecuadorian immigrant and a leader in the environmental movement. Throughout her career, Johana has been a fierce advocate for centering the leadership of people of color. Before joining LCV's Chispa, Johana was a community organizer with the Maryland League of Conservation Voters, where she worked with Latinx families to spotlight community stories and advance environmental justice at the state and local level. Now, as Chispa's National Director, Johana works to organize Latinx communities across the country to demand the systemic changes needed for people of color to thrive in healthy, sustainable environments. With her background in social work and passion for social justice, Johana understands that fighting to protect Madre Tierra requires addressing the racial, economic and social inequities that have allowed polluters to deliberately target low-income communities of color. Johana obtained a Bachelor's Degree in Sociology and Criminal Justice from Mount St. Mary's University, the first in her family to graduate college, and later received her Master's in Social Work from the University of Maryland.
Kimi Waite
Educator – Ph.D. Student, Prescott College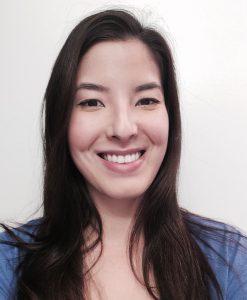 Kimi Waite is passionate about inspiring PK-12 students and teachers to take local civic action for a more just and sustainable world. She has taught in three countries, and as a contributor for National Geographic's education blog, her curriculum strategy shares have been read by educators around the globe. As a teacher leader for the California Global Education Project, she provides global education professional development for teachers in California. For the past eight years, she's been teaching and learning in South Los Angeles public schools. She is a Ph.D. student in Sustainability Education at Prescott College.
Kimi's professional practice demonstrates the interdisciplinary nature of environmental literacy and climate change education, and social studies. Kimi is a 2019 Environmental Education 30Under 30 awardee, recognized by The North American Association for Environmental Education, The USDA Forest Service, and The Global Environmental Education Partnership; an early career fellow with the UCLA Center for Diverse Leadership in Science in the UCLA Institute of the Environment and Sustainability; and the 2021 California Council for  Social Studies Outstanding Elementary Educator of the year.
She represents elementary educators as a steering committee member on the University of California-California State University Environmental and Climate Change Literacy Projects, a statewide initiative to educate 500,000 graduating high school students per year to become literate in environmental and climate change issues and solutions. She is a Board Member for the California Association for Environmental and Outdoor Education, a state affiliate of the North American Association for Environmental Education.
Benje Williams
Cofounder, Understory; Cofounder / former CEO, Amal Academy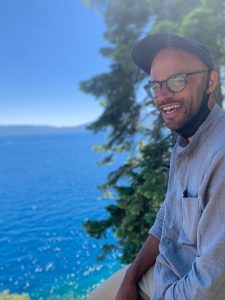 Benje Williams is the cofounder of Understory, a nonprofit startup focused on protecting and restoring our forests as a natural climate solution. Understory builds a marketplace for philanthropic investors to fund forest restoration on public land.
Previously, he lived in Pakistan for seven years, where he was the Cofounder and CEO of Amal Academy, a Stanford-funded education nonprofit that helps Pakistani graduates reach their professional dreams. Since 2013, Amal has expanded to a 50 person team and has graduated over 6,000 Fellows from their 3-month Career Prep Fellowship.
Benje has also worked in agriculture in Kenya, healthcare in South Africa, emergency medical services in India and consulting in New York. He received a degree in Business and African American Studies at UC Berkeley, an MBA from Stanford, and an advanced diploma in mental health counseling from the CPPD Counseling School UK.
He has been writing narrative nonfiction for nearly 10 years (most recently on various Medium publications) and is working on a novel centered around the natural world. He also launched a podcast series, Building Pakistan, where he interviewed the leading institution builders in Pakistan.
He grew up in Northern California, in a biracial black American family with eight adopted siblings, and now lives in New York City, where he can be found cycling around the parks, staring up at heritage trees, and escaping to the forest.