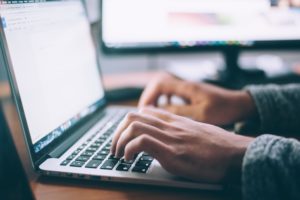 YPCCC is looking for a Deputy Digital Director to help us conduct research and engage diverse audiences in the issue of climate change and other critical environmental issues.
This is a unique role, ideal for someone looking to make a transition from practitioner to strategist. While this is not entry level, no prior management experience is required. YPCCC does not engage in direct advocacy, but our work does inform the work of journalists, policymakers, business leaders, educators, and advocates around the world.
Qualified candidates will have the following:
Data-driven, strategic approach to mass communication
Exceptional writing skills
Attention to detail
Strong interest in climate change, the environment, and/or how opinions are formed, expressed, and changed
Our digital program manages online communications to a variety of audiences, ranging from regular listeners of our national radio program (Climate Connections) to Americans skeptical about climate change. You will be responsible for a variety of tasks. Depending on your interests and your experience, examples may include:
Paid advertising (Facebook & Google)
Outbound content marketing, including SEO- and social media-friendly headlines
Podcast marketing
Project management
Brand development & management
Managing small teams
On-site optimization/UX
Partnership or agency work with non-profit & advocacy organizations
The right candidate will have prior experience with two or more items from the list above. We're not looking for somebody to take all of this on, but rather to split the efforts of our digital team. We're looking for somebody who's stellar at a few of the above, with an interest in learning more about a few others.
Great candidates for this role can come from a variety of backgrounds. You might be interested in this job if one of the following descriptions sounds like you – but there's no such thing as a "traditional background" for this job, and we welcome whatever expertise you have:
Digital advocates with one campaign cycle's experience (or more) with an interest in broadening their skills base
Marketing professionals (2-4 years experience) with an interest in using their skills for a good cause
Climate or environmental campaigners specialized in digital communication
This position requires candidates to work in New Haven, CT. Salary range is commensurate with experience. Benefits are highly competitive.
Please apply here.