My colleagues Ed Maibach, Teresa Myers and I published a new commentary in Earth's Future, a new online, open-access journal published by the American Geophysical Union. The commentary is entitled: "Climate Scientists Need to Set the Record Straight: There is a scientific consensus that human-caused climate change is happening."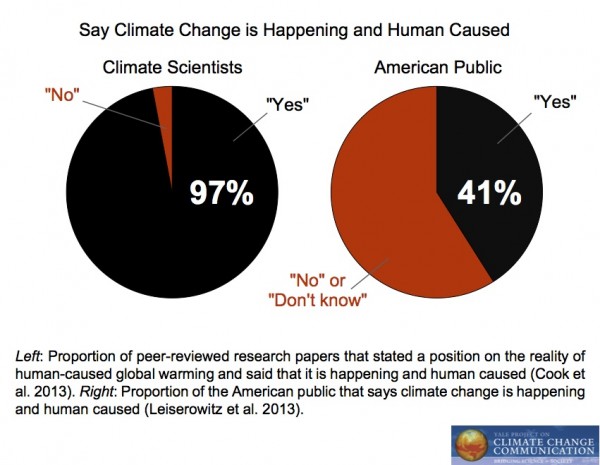 The climate science community needs to do more to communicate the scientific consensus because: (a) most Americans don't know there is a scientific consensus on this point; (b) this lack of understanding undermines people's engagement in the issue; and (c) research by our team – and others – has shown that simple messages that communicate this basic scientific conclusion are highly effective, especially with political conservatives.
We encourage you to download the commentary and join the effort to set the record straight.