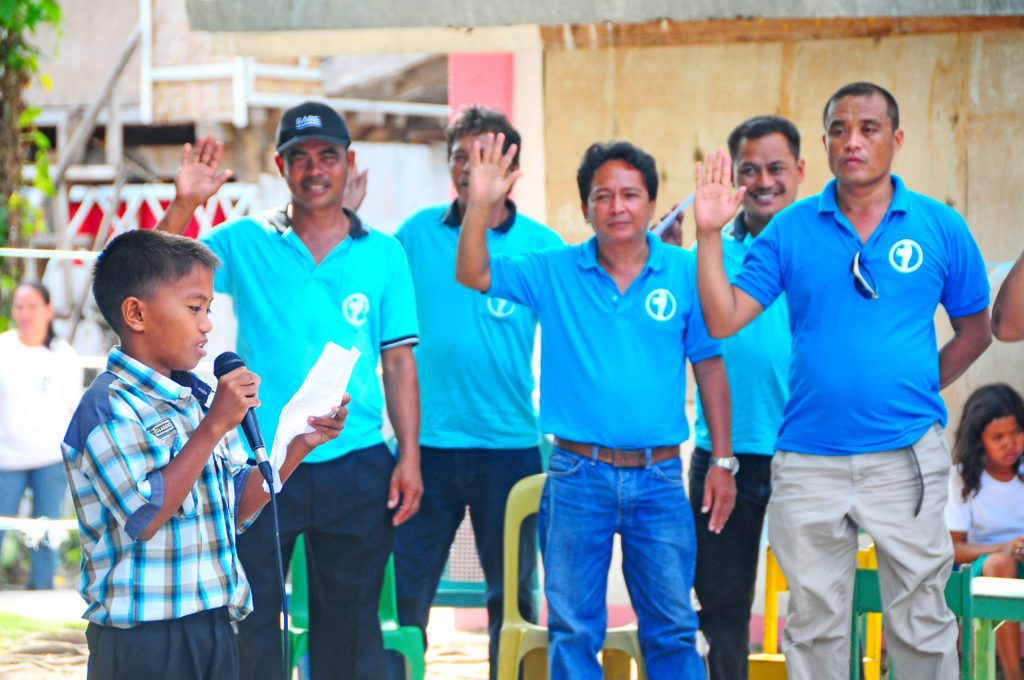 Today, nearly two-thirds of global greenhouse gas emissions are linked either directly or indirectly to human consumption. What we buy, what we eat, how we travel, and how we dispose of our waste all contribute to climate change. But this isn't another sad story about a planet in peril. In this story, humans are not only the cause, but also the solution.
With broad public support for climate action, the time is right to to elevate and celebrate creative solutions. In the United States alone, a majority of adults believe humans can reduce global warming[1], and 67% think that citizens themselves should be doing more to address the problem[2].
But too often, the traditional response to major environmental problems relies on rigid legislation, incremental policy changes, data-driven reports, and fines for rule breakers. But humans don't always behave logically or rationally. We're social and emotional animals. And if climate change is driven by human behavior, then shouldn't we turn to behavioral science to tackle the problem? In the end, addressing climate change requires an understanding of behavior change.
That is why several leading conservation organizations have teamed up to launch a global search for proven approaches to changing consumer behavior and curbing their carbon footprint. Solution Search is a crowdsourcing competition sponsored by Rare, Conservation International, National Geographic, The Nature Conservancy, The United Nations Development Programme, and World Wildlife Fund. The competition seeks to identify, spotlight, and reward nonprofits, governments, companies, or other organizations that are changing consumer habits using behavioral science principles. These include appealing to people's emotions, creating new social norms, and making climate-friendly behaviors easier to adopt.
Solution Search: Climate Change Needs Behavior Change is the fifth Solution Search competition.  This year's competition—the first to bring together the six organizations listed above—seeks to highlight the approach, not just the result. Judges aren't just after the new veggie burger that tastes like real meat, but rather, what is the way to motivate self-proclaimed carnivores to start eating them? Designing a bike share program in a new city is just one step in inspiring a movement of eco-friendly commuters. How can behavioral science inform the adoption strategy? The methods and messages that drive an individual, group, or community to change their behavior have widespread implications for tackling an issue like climate change.
One of the best things about Solution Search is that even after the competition is over and the awards are won, the impact continues. Solution Search finalists will attend a workshop in Washington D.C., led by the United Kingdom's Behavioural Insights Team, their "nudge unit" of behavioral experts who work to apply what research tells us about human behavior and decision-making to improve policies and public services. Solution Search also provides the opportunity for participants to continue to collaborate as part of a growing network of "solutionaries" from around the globe.
The most urgent environmental issues of today will be solved by people and the decisions they make. Solution Search is one part of this process. If you have a project that is making a difference, apply by August 7, 2018, for the chance to win $25,000, gain international exposure, and expand your partner and donor networks. You can apply or nominate a group or individual doing great work here.
[1] Leiserowitz, A., Maibach, E., Roser-Renouf, C., Rosenthal, S., Cutler, M., & Kotcher, J. (2017) Climate change in the American mind: March 2018. Yale University and George Mason University. New Haven, CT: Yale Program on Climate Change Communication.
[2] Leiserowitz, A., Maibach, E., Roser-Renouf, C., Rosenthal, S., Cutler, M., & Kotcher, J. (2017) Politics & Global Warming, March 2018. Yale University and George Mason University. New Haven, CT: Yale Program on Climate Change Communication.