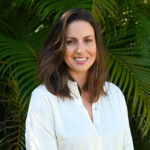 Pearl Marvell is a multimedia storyteller with over 10 years of experience as a writer, reporter, photographer, and producer. Pearl received her undergraduate degree in psychology from the University of Puerto Rico in 2011 and a master's degree in journalism with a concentration in international reporting from the CUNY Graduate School of Journalism in 2014. Since then, she has reported in the Caribbean, the U.S., and Europe.
Pearl has reported radio stories for several NPR affiliates, including reporting and producing for a podcast on immigration called "Mosaic." Her written work has been featured in The Providence Journal, 41ºN Magazine, and several other New England news organizations. Her photography has been featured in The Wall Street Journal and other regional publications.
She moved to Rhode Island in 2015 and since then has run a storytelling marketing company and reported and produced stories primarily on the environment and immigration.
Pearl speaks Spanish, English and French.