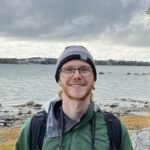 Francis is a 2023 Master of Environmental Science Candidate at Yale School of the Environment. His
research addresses the sociology of cross cultural and trans boundary environmental collaboration, with
a focus on migratory shorebird conservation in East Asia. Before Yale, Francis conducted research on
social norms around illegal hunting and behavioral contagion of wild meat consumption in rural
southwest China. He has previous experience assisting with sustainable rubber agroforestry research
and small-scale community-based ecotourism development. Originally from Highlands Ranch, CO,
Francis holds bachelor's degrees in Biological Science and Fish, Wildlife, and Conservation Biology from
Colorado State University, where he co-founded the University's still-thriving ornithology club. Francis
spends his free time birding.